Steel Frame Workshop Buildings with Installation and Groundworks packages
Springfield Steel Buildings are one of the UK's leading designers, suppliers, and installers of industrial steel framed workshop buildings. All buildings include free nationwide delivery.
Enquire online today for a free Quote.
Our Steel Buildings Are Ideal For Garages And Steel Workshops
We are leading designers, suppliers and installers of quality CE-rated steel frame garages. We supply and install our framed buildings nationwide to your exact specifications. Many customers have welcomed and approved the fully galvanised steel workshops and steel building options we have erected over the years.
Previously, we supplied MOT Bays, HGV Workshops, Body shops, paint spraying booths, motorhome workshops, general vehicle buildings, rail siding workshops, Bus depot workshops, and vehicle storage buildings. Manufactured specifically for commercial use across the UK, we can provide a workshop to suit your needs.
Should you require, we can advise you on the required regulations for VOSA-approved MOT bays and project manage the whole process if required to ensure your new investment fully complies with the required regulations.
Get in touch to learn more about our steel building workshops, with bespoke elements available; speak to our team today about the range we can offer you.
Steel Workshop Buildings Available At SSB
A steel workshop building is a structure that is specifically designed to provide an industrial workspace for various types of manufacturing or assembly processes.
These buildings are typically made of steel framing and cladding, which offers several advantages over other construction materials such as wood or concrete. Wooden and garden workshops made from timber are known for lacking durability.
Some of the benefits of a steel workshop building include durability – steel is a solid and durable material, making it an ideal choice for industrial buildings that need to withstand heavy use and harsh weather conditions.
Steel workshop buildings are also cost-effective because they are relatively inexpensive compared to other materials, which can help keep the overall cost of the building project down.
They also include a flexible design and come in various shapes and sizes, including ceilings, walls and floors (wooden floors), making it possible to create a workspace that meets the business's specific needs.
Steel Garden Building and Garden Workshop
Another reason to use steel workshop buildings is that they are sustainable; steel is a highly sustainable material that can be recycled, which makes it an environmentally friendly choice for storage buildings.
When designing a steel workshop building, it's also essential to consider factors such as the size and layout of the building, the types of machinery and equipment that will be used, and the business's specific needs.
Working with an experienced architect or builder can help ensure that the building is designed to meet all of these requirements while also being structurally sound and safe for workers.
For more information on steel buildings, consult our steel and metal workshop; we can provide excellent products and services.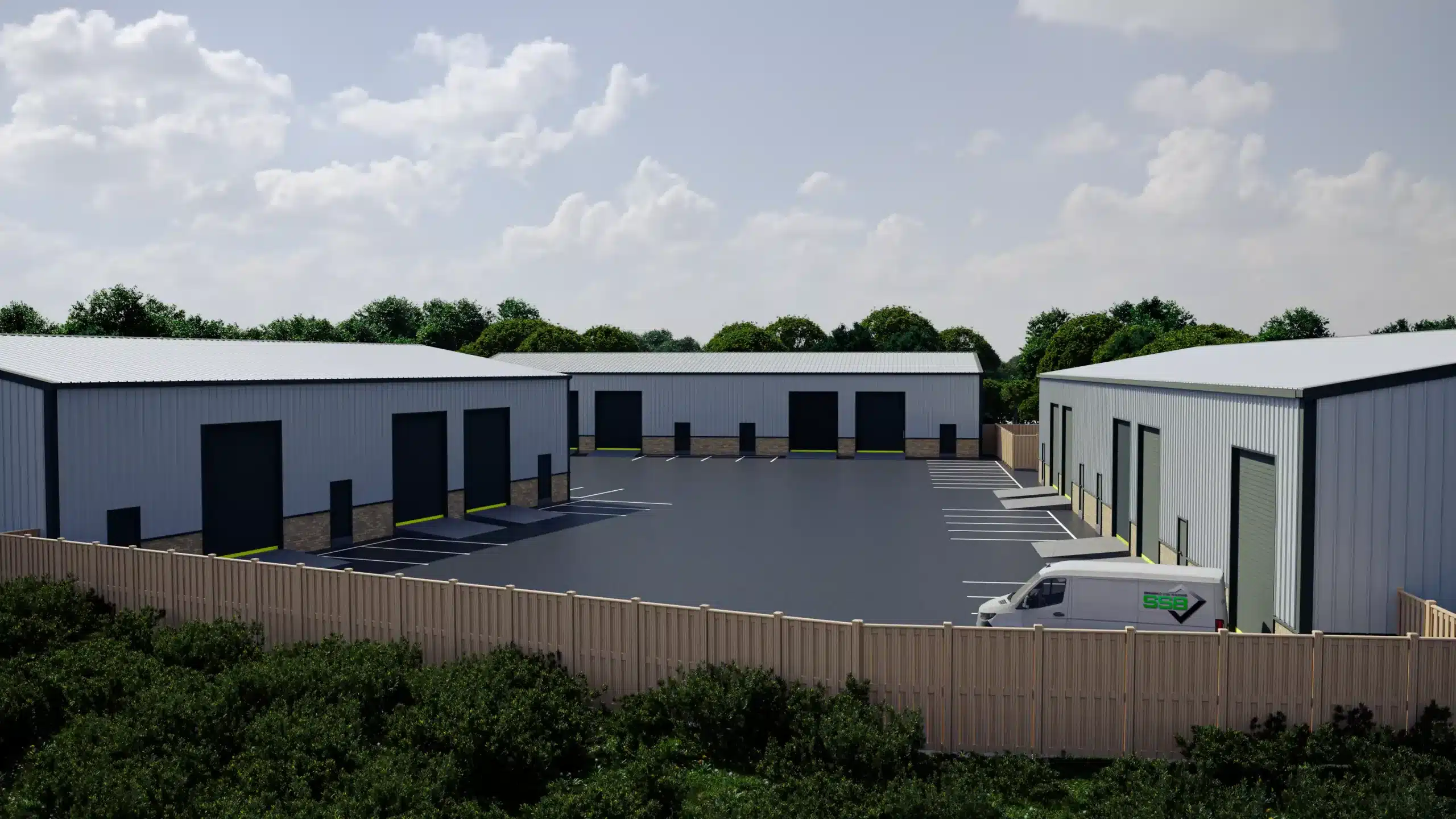 Workshop Building 3D Concepts Available
Our technical department can quickly draw a 3D concept building to show you the appearance without the expense of architects at the costing stage.
The services we provide can be delivered competitively on a nationwide basis. We provide a complete set of structural drawings and structural calculations for building control approval. This service is included free of charge with all our steel buildings.
So, if you want to invest in high-quality industrial steel buildings with a company you can trust, please contact Springfield Steel Buildings or call us at 01482 304504.
Variety of Uses for Workshop Buildings
Our steel frame bespoke buildings are very popular with classic vehicle collectors. They are quick to supply and install. They are also ideal for restricted access sites. A great alternative to a wooden workshop or storage shed, our steel buildings are safe and secure, ensuring that your valuables are, too.
The services we provide can be delivered competitively on a nationwide basis. We provide a complete set of structural drawings and structural calculations for building control approval. This service is included free of charge with all our steel buildings.
Throughout our site, you can find examples of the range and quality of our steel buildings and garden-building workshop services, which we have supplied and installed nationwide. From small single-garage workshop buildings to multi-bay industrial buildings, we can provide a complete solution for all our client's needs.
Steel Constructed Carports
We understand at SSB that alongside vehicle workshops and MOT buildings, carports are a necessity, whether that be used for car maintenance, vehicle servicing or a parking/storage facility.
We offer high quality carports that can protect cars, trucks and all sorts of vehicles from the elements; including rain, snow and harsh UV rays. They are constructed with the same precision as our other steel building types, providing resilient options for single or multi-vehicle shelters designed to a custom sizing. 
Carports can be fitted as extensions for existing buildings and can also be packaged alongside a MOT or Workshop building designed in house, though they work exceptionally well as standalone options.