STEEL VALET BUILDINGS & CONSTRUCTION SERVICES, NATIONWIDE COVERAGE.
SPRINGFIELD STEEL BUILDINGS ARE THE UK'S LEADING DESIGNERS, SUPPLIERS AND INSTALLERS OF STEEL FRAMED VEHICLE BUILDINGS. ALL OUR BUILDINGS AND CONSTRUCTION SERVICES ARE DELIVERED ON A NATIONWIDE BASIS.
Enquire online today for a free Quote.
BESPOKE VALET BUILDINGS TO YOUR REQUIREMENTS
Our Steel Valet Buildings are designed to your exact specification, supplied and installed on a nationwide basis.
We have supplied over 50 valet buildings and steel valeting bays throughout the UK for main contractors as part of a new showroom development, direct to the main dealership or alongside an architectural consultancy to provide a value engineered solution. We have supplied buildings to be used for:
Valet Building
Vehicle Workshops
Body Shops
Smart Repair Buildings
Paint Spraying Buildings
General Vehicle Storage Buildings
Car Wash Bays
Car Ports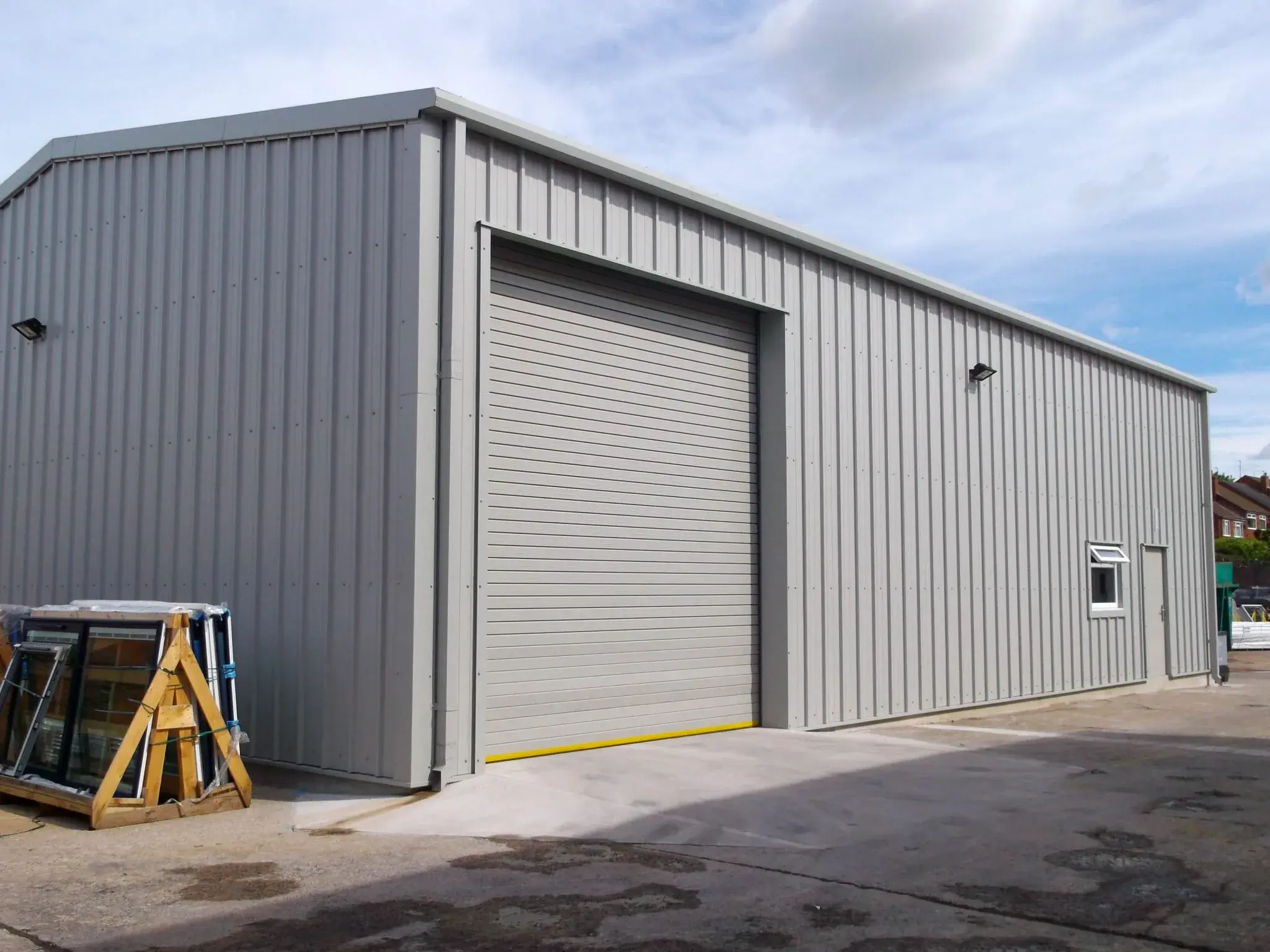 COMPETITIVE SERVICE ON A NATIONWIDE BASIS
Our steel buildings and construction services are very popular with main dealerships as they provide a bespoke solution at a reasonable cost. They are quick to supply and install and are ideal for restricted access sites.
We have a forte for working in "business as usual, live trading environments' ' where the image of the works to be undertaken are in the spotlight with customers at all times. We can provide just the building or when required step up to being a main contractor and supply all the additional groundworks, internal works, external works and fitting out.
Throughout our site you can find examples of the range and quality of our steel buildings which we have supplied and installed nationwide. From single bay valet buildings to complete MOT bays, we can provide a complete solution for all our client's needs.
PROFESSIONAL CONSTRUCTION MANAGEMENT FOR STEEL BUILDINGS
When selecting SSB, you are employing the services of a highly experienced team of civil engineers, structural engineers, contracts managers and site managers that have many years of knowledge and expertise in the construction industry. This ensures that each and every project is carefully thought through, delivered safely, delivered on time and within budget.
We advise on every aspect of a construction project from the planning stage to ensure your bespoke building project is carried out without any complications and with a high level of customer service.
Our construction workers are all full time employees, they are all supervised by a working foreman. Our health and safety standards are the reason we have a long established and very strong client base with repeat national and international orders on a regular basis. Many of our clients are blue-chip companies which require the very best in Health and Safety and we are often asked to provide our services in live working environments.
All our steel erectors and cladding operatives are full time employees with training and knowledge in the safe, correct construction of our innovative steel frame buildings. All Site operatives are CSCS certified with the competence in the use of Mobile Elevated Working Platforms and telescopic forklifts. Site supervisors have all passed the CITB – SSSTS and have attended a three-day emergency first aid course.
STRUCTURAL CALCULATIONS & 3D DESIGN, BUILDING REGULATIONS INCLUDED
Our estimating department can produce a 3D design and detailed free no obligation quotation for your industrial building within 24 hours of your initial enquiry. They will work through the design phase to realise your individual requirements.
All throughout the process we will advise on budget changes and offer value engineered solutions to ensure value for money is achieved. Our team will provide a fixed price for your project and advise on what is and isn't included.
We will save you the expense of architects and structural engineers at the costing stage as our drawings can be used for planning applications. All our industrial structures include the structural calculations for the frame, this will be required for building regulations.
Our first class services are available and are regularly delivered on a nationwide basis. Our Steel Framed Buildings all include free delivery in the UK and are available on our full range of valet & smart repair buildings.
International deliveries outside the UK? Contact us at our main office in Yorkshire to see how we can help.
CONTACT US
Invest in a company that has a reputation for supplying and installing high quality cold rolled and hot rolled structures throughout the UK, contact Springfield Steel Buildings or give us a call on 01482 304504 or read our latest blog news on the benefits of steel framed buildings.