Industrial Steel Framed Buildings , Groundworks and Construction Services, Nationwide coverage.
Springfield Steel Buildings are leading designers, suppliers and installers of Industrial steel frame buildings. Specialising in providing an inclusive building package. Taking your project from conception, through planning permission and to completion of your structure. SSB provide a full groundworks construction service all managed under one roof and delivered nationwide.
Enquire online today for a free Quote.
Industrial Steel Buildings
Industrial steel buildings are a vital part of UK life. Driving the country forward through research and manufacturing. At SSB we offer industrial units for all requirements.
Using hot rolled steel to ensure our buildings are strong and secure, while offering the strength needed to create a first class industrial environment. Utilizing steel to create an open plan working environment can help streamline your production lines without compromising on quality.
SSB can design an industrial unit to your specifications, whether a need for gantry cranes or inspection pits. Our competitive turn key package coupled with our impressive 3D modelling techniques. You can rest assured knowing that Springfield Steel Buildings has your industrial needs under control.
For over 20 years, SSB have been designers and suppliers of quality Industrial Steel Buildings; during this time, we have supplied numerous clients with steel buildings that work for their industry across the UK!
Industrial developments are renowned for their advanced construction methods and unparalleled durability. Our steel structures are crafted with precision, using high-quality materials and ensuring exceptional strength and resilience.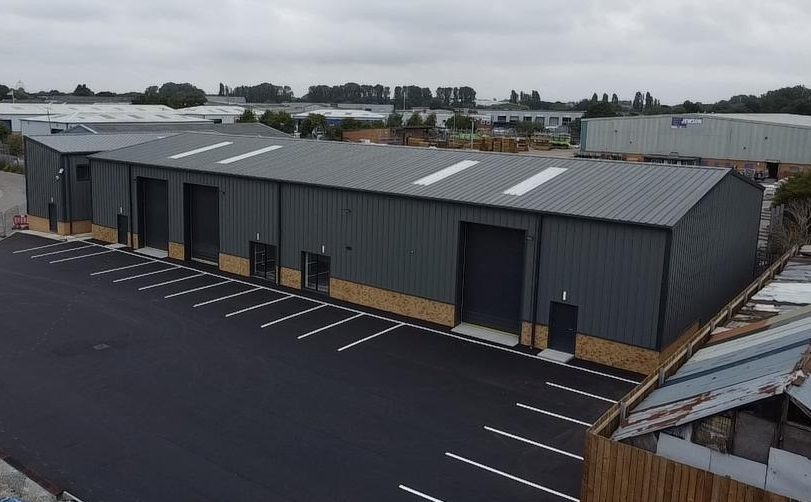 Our industrial buildings are highly versatile and suitable for a range of purposes. We can customize the design to meet your specific requirements, incorporating features such as mezzanine floors, internal partitions, steel staircases, and welfare facilities for staff.
By utilizing Kingspan insulated panel systems, we not only offer an aesthetically pleasing appearance for your investment but also ensure that your industrial building meets your insulation and U Value expectations.
Our dedicated technical department can quickly create 3D concept drawings. Giving you a visual representation of your industrial building without the need for costly architects during the initial costing stage.
When it comes to steel building installation, we provide competitive nationwide services. Each building includes a full set of structural drawings and comprehensive structural calculations for building control approval, all provided free of charge. For more information on our services, don't hesitate to contact our expert structural engineers.
Why choose Springfield Steel Buildings
When it comes to finding the correct steel buildings for industrial use, look no further than Springfield Steel Buildings.
Serving customers across the UK, we are proud to supply top-quality steel buildings tailored to your specific needs. With years of experience in providing bespoke steel buildings, we assure you that we have all your requirements covered. Here are some compelling reasons why choosing us for your steel building needs is the right decision:
Nationwide coverage throughout the UK
Expert team providing knowledgeable advice
Uncompromising commitment to quality
Competitive pricing with free quotes available
Trusted provider with years of experience in bespoke steel buildings
These are just a few of the reasons why we believe you should choose Springfield Steel Buildings for all your steel building needs. Waste no time and get in touch with us to learn more about our company and the exceptional range of steel buildings we offer.