Steel Building Groundworks
AT SPRINGFIELD STEEL BUILDINGS, WE PROVIDE HIGH-QUALITY GROUNDWORK FOR STEEL FRAME BUILDINGS AND A FULL RANGE OF CONSTRUCTION PACKAGES TO COMPLEMENT YOUR NEW BUILDING. CONTACT US TODAY FOR A DETAILED QUOTATION.
Enquire online today for a free Quote.
GROUNDWORKS FOR EVERY STEEL BUILDING PROJECT
When it comes to steel building construction, groundworks are the cornerstone of every successful project. At Springfield Steel Buildings, we specialise in providing comprehensive groundworks solutions tailored to meet the unique requirements of each steel building endeavour. Your steel frame building will last the test of time if it has the correct groundwork!
From initial site assessments and excavation to material selection and foundation laying, our experienced team ensures the ground is prepared to the highest industry standards. Leveraging cutting-edge technology and proven methodologies, we create a solid foundation that maximises structural integrity, ensuring your steel building stands the test of time.
So, whether you're constructing an industrial warehouse, a commercial office space, or a residential steel structure, our groundworks services offer the quality and reliability you need for long-term success. For complete groundwork services, including site clearance, speak to our team today!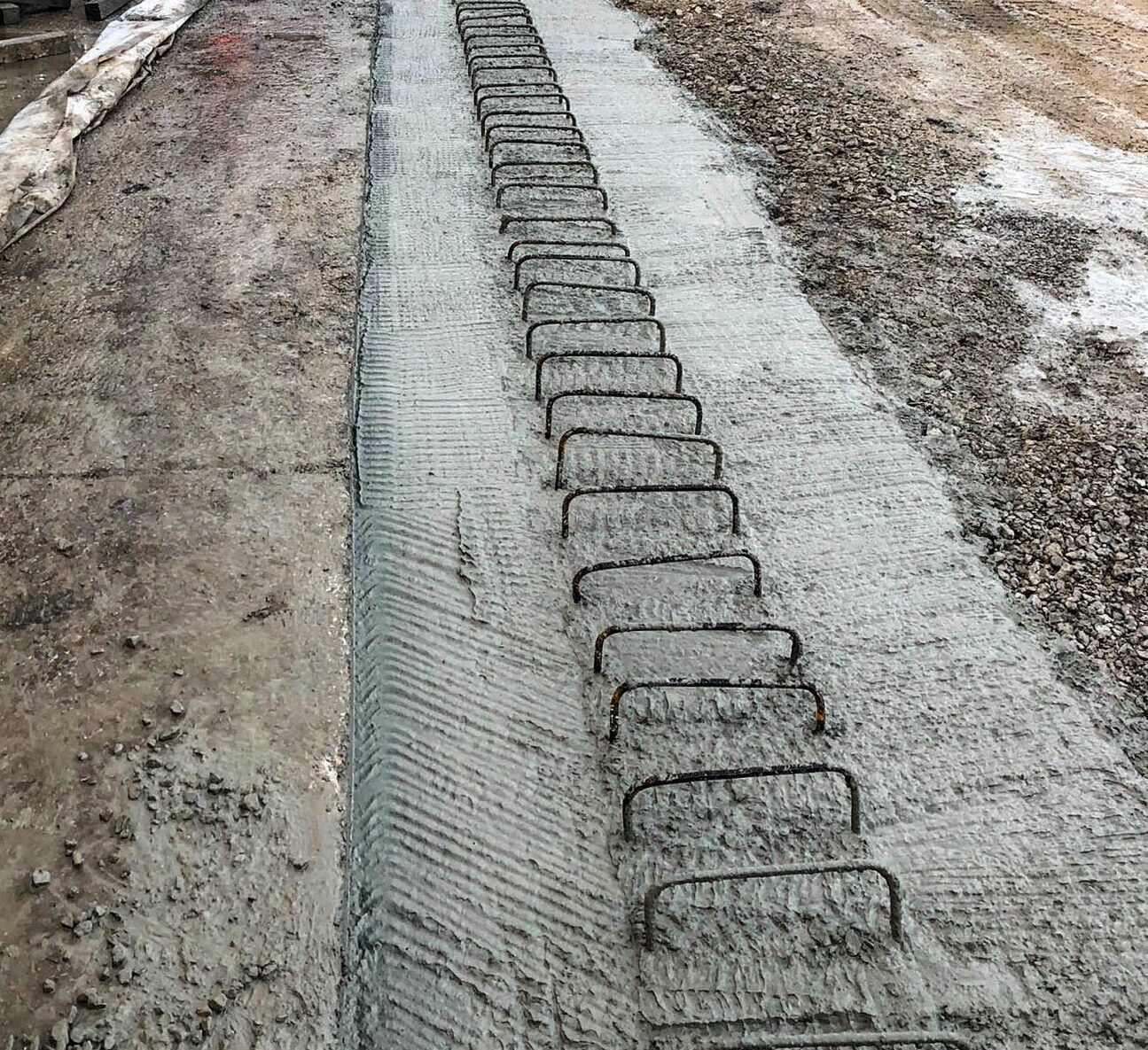 STEEL FRAMED BUILDINGS COMPLETE WITH GROUNDWORK
Springfield Steel Buildings offers our customers more than just the building; we pride ourselves in being able to offer our customers the complete construction package.
We have assembled a vastly experienced team that has over 60 years of experience, knowledge and expertise in the civil engineering and the construction industry to ensure that each and every project is carefully planned and delivered on time, within budget and with the health and safety of everyone at the heart of every decision.
With the ability to undertake groundwork contracts confidently, we have worked hard to obtain a consistently high-quality and reliable reputation. Offering concrete finishes on all groundwork, your steel-framed buildings will be set to last.
Working as a single groundwork contract or seamlessly contributing to a larger development project, our highly skilled tradesmen have the experience to undertake all commercial groundworks and construction projects.
HOW DO WE CONSTRUCT A FOUNDATION FOR STEEL BUILDINGS?
Once we have the structural loadings for the building and the site investigation report for the specific site, our structural engineer will design the most economical foundation for your project.
When designing the foundations, the engineer will consider the loadings for the building, fire boundaries, differences in the site levels, any brickwork requirements and ease of construction.
Springfield Steel Buildings can offer a complete turn-key package using our experience and project management skills to bring your build under budget, on time and with a high level of safety in mind.
We offer flexible pricing packages and payment terms, fully accredited health and safety procedures, fully trained and certified operatives and well-maintained plant and equipment. We strive to hand over a quality finished product, on programme and budget, to our client.
We realise that purchasing a steel building can be lengthy, and dealing with a long list of professional services, architects, contractors, builders and planners can lead to confusion and be time-consuming. At Springfield Steel Buildings, we are structured to deal with all these areas under one roof, providing a hassle-free solution.
PROFESSIONAL CONSTRUCTION MANAGEMENT
When selecting SSB, you are employing the services of a highly experienced team of civil engineers, structural engineers, contracts managers and site managers with many years of knowledge and expertise in the construction industry. This ensures that every project is carefully thought through and delivered safely, on time and within budget.
We advise on every aspect of a construction project from the planning stage to ensure your bespoke building project is carried out without any complications.
Our construction workers are all full-time employees, supervised by a working foreman. Our health and safety standards are why we have a long-established and solid client base with regular national and international orders. Many of our clients are blue-chip companies which require the very best in Health and Safety, and we are often asked to provide our services in live working environments.
All our steel erectors and cladding operatives are full-time employees trained and knowledgeable in the safe, correct construction of our innovative steel frame buildings. All Site operatives are CSCS certified with competence in using Mobile Elevated Working Platforms and telescopic forklifts. Site supervisors have all passed the CITB – SSSTS and have attended a three-day emergency first aid course.
Contact Springfield Steel Buildings For All Steel Building Groundworks Today!