Shelving & Racking Systems
ONE OF THE MOST COMMON USES FOR A NEW STEEL BUILDING IN OUR EXPERIENCE IS FOR ADDITIONAL STORAGE. We strive in providing high standards, and a high-quality products.
Enquire online today for a free Quote.
At Springfield Steel Buildings we pride ourselves in being able to offer our customers the full construction package and understand that the supply and installation of the steel building is not necessarily the end of the process. One of the most common uses for a new steel building in our experience is for additional storage.
We employ a vastly experienced team that have many years of knowledge and expertise in both engineering and construction. Our shelving, racking and storage systems can be designed and customised precisely to your needs, to provide an efficient use of your space; to maximum effect whilst maintaining the safety of your staff or customers.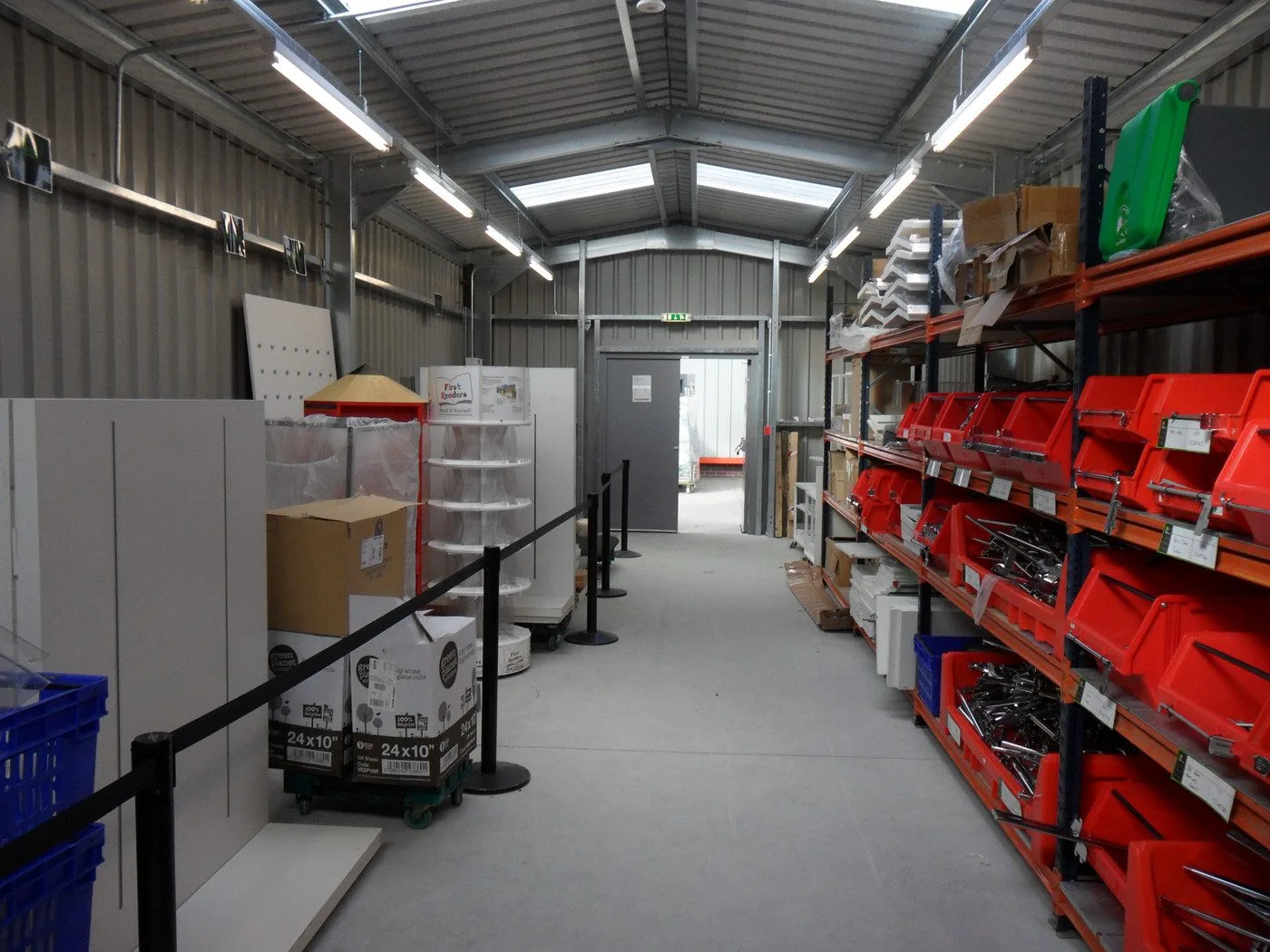 SOPHISTICATED PARTITION SYSTEMS
Should you require a sleek new office look in your new building, Springfield Steel Buildings can design, supply and install office and glass partition systems. These range from all solid and part glazed partitions, to full height single and double glazed glass curtain walling systems.
Our partitioning systems are fully interchangeable and all products are fully tested for structural, fire, acoustic and thermal performance. Our partitioning systems can be customised to suit every budget with a range from economical and functional to bespoke high end minimalistic.
Our services can be delivered competitively on a nationwide basis. For further information on our partitioning, shelving and racking systems please contact Springfield Steel Buildings.
Invest in a company that has a reputation for supplying and installing high quality cold rolled and hot rolled structures throughout the UK, contact Springfield Steel Buildings or give us a call on 01482 30450
Our first class services are available and are regularly delivered on a nationwide basis. Our Steel Framed Buildings all include free delivery in the UK and is available on our full range of buildings.
International deliveries outside the UK? Contact us at our main office in Yorkshire to see how we can help.