Steel Buildings Manchester
If you're searching for steel buildings in Manchester, go to Springfield Steel Buildings. We are the UK's top supplier of custom steel framed buildings and groundworks and can help with the design, supply, and construction of steel framed buildings across Manchester, UK.
Enquire online today for a free Quote.
DO YOU NEED A STEEL BUILDING IN MANCHESTER?
Springfield Steel strives to provide a high-quality building service you can depend on with more than 15 years of experience building steel-framed structures. We supply agricultural buildings and structures, steel garages, and ce-marked structural steel buildings ideal for commercial and industrial use. Therefore, if you're looking for high-quality buildings in Manchester with steel frameworks, be sure to get in touch with Springfield Steel right away.
Choose Springfield Steel structures when you need steel structures in Manchester. As market leaders, we guarantee that all of our clients and customers get turn-key, inexpensive steel-framed buildings on a nationwide basis. We work to develop a more sustainable future with every steel building we install and provide. Our new steel building and metal building services are very affordable while still guaranteeing excellence. Get in contact with Springfield Steel Buildings right away if you want to find out more information about steel-framed buildings in Manchester. We can provide you with a complimentary estimate! We have produced and finished a number of steel work construction projects in the area over the years.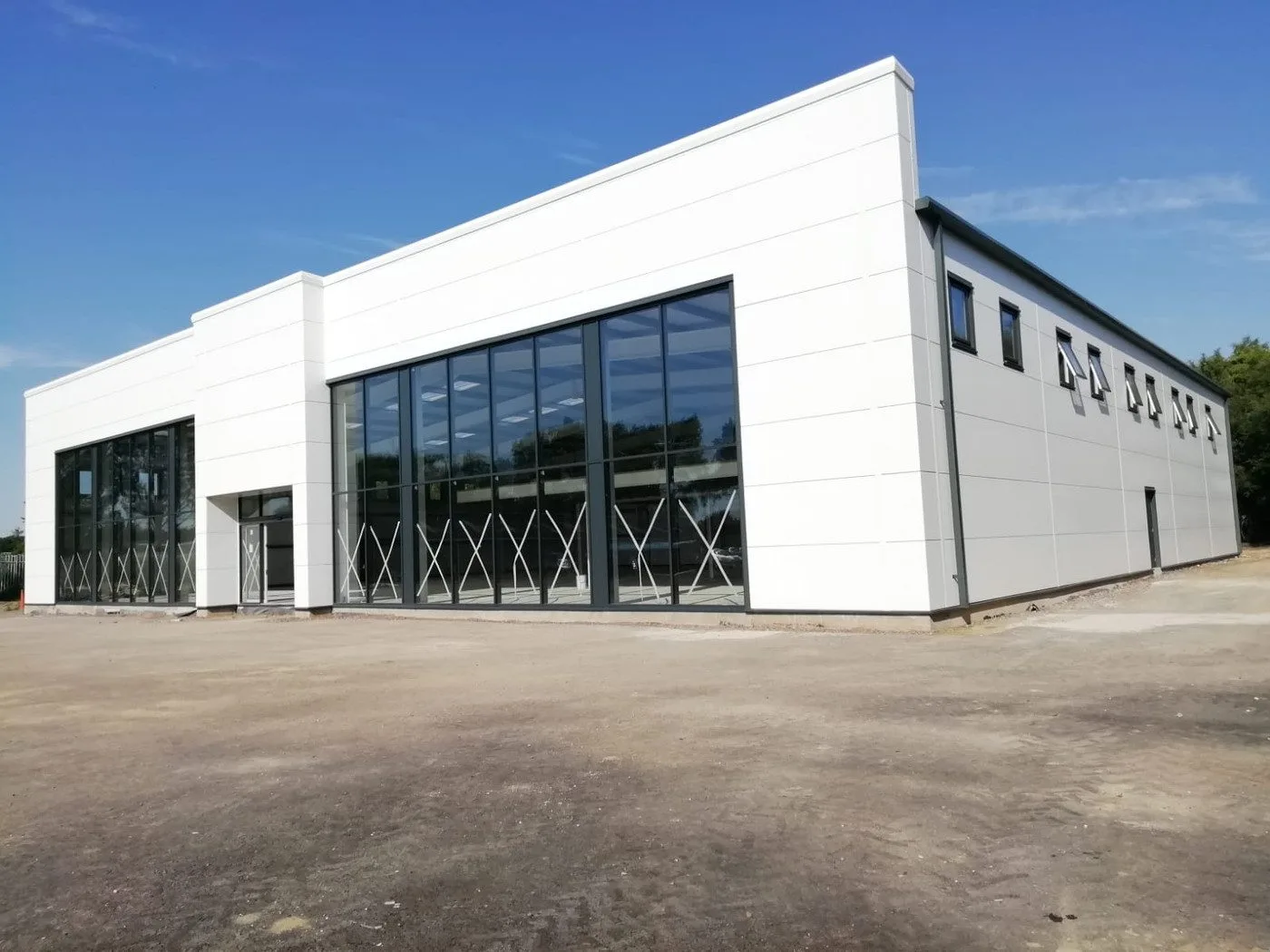 WHAT ARE STEEL FRAMED BUILDINGS?
Steel-framed buildings are structures that use steel as their primary structural steelwork material. Steel is an incredibly strong and durable material, which makes it ideal for use in constructing buildings that need to withstand heavy loads and severe weather conditions. Steel-framed buildings are commonly used for commercial buildings and industrial buildings, as well as for residential construction.
In a steel-framed building, the structural support system is made up of steel erectors, columns and beams, which are connected together to form a rigid framework. The steel framework provides a strong and stable structure that can support the weight of the building, as well as any additional loads that it may be subjected to.
The use of steel in construction and fabrication has several advantages over other materials, including its strength, durability, and resistance to fire, pests, and rot. Steel-framed buildings are also quick to construct and require less maintenance than traditional construction methods, making them an attractive option for many builders and property owners.
WHY USE STEEL FRAME BUILDINGS?
There are several reasons why steel-framed buildings are popular and widely used in the construction industry. Here are some of the main advantages of using steel as the primary structural material:
Strength and durability: Steel is a very strong and durable material, which means that steel-framed buildings can withstand heavy loads, high winds, earthquakes, and other extreme weather conditions. This makes them ideal for use in areas that are prone to natural disasters.

Versatility: Steel can be easily moulded and shaped into a wide variety of forms, which means that steel-framed buildings can be customised to meet the specific needs of the project. This versatility allows for a greater range of design options and can also help to reduce construction costs.

Speed of construction: Steel-framed buildings can be erected quickly and efficiently, which can save time and money during the construction process. This is particularly important for large-scale commercial and industrial units and projects, where time is of the essence.

Cost-effectiveness: Although steel can be more expensive than some other construction materials, its strength and durability can help to reduce long-term maintenance costs. Additionally, the speed of construction and versatility of steel-framed buildings can help to offset some of the upfront costs.

Sustainability: Steel is a highly recyclable material, which means that it can be reused and repurposed at the end of its lifespan. This makes steel-framed buildings a sustainable and environmentally friendly choice for construction projects.
SPRINGFIELD STEEL BUILDING CONSTRUCTION AND MANUFACTURING
When it comes to manufacturing and constructing steel buildings, in order to provide the best service, on time, within budget, and with everyone's safety in mind, Springfield Steel Buildings works closely with both domestic and business clients, making sure that we comprehend their ideas. Due to our more than 15 years in business, we have a devoted clientele that includes both large blue-chip companies and small private individuals. Our outstanding customer service and transparent quotes will give you the peace of mind that we are working to save you money on your job. For a thorough and skilled service with your requirements in steel framed buildings in Manchester, get in touch with Springfield Steel Buildings right away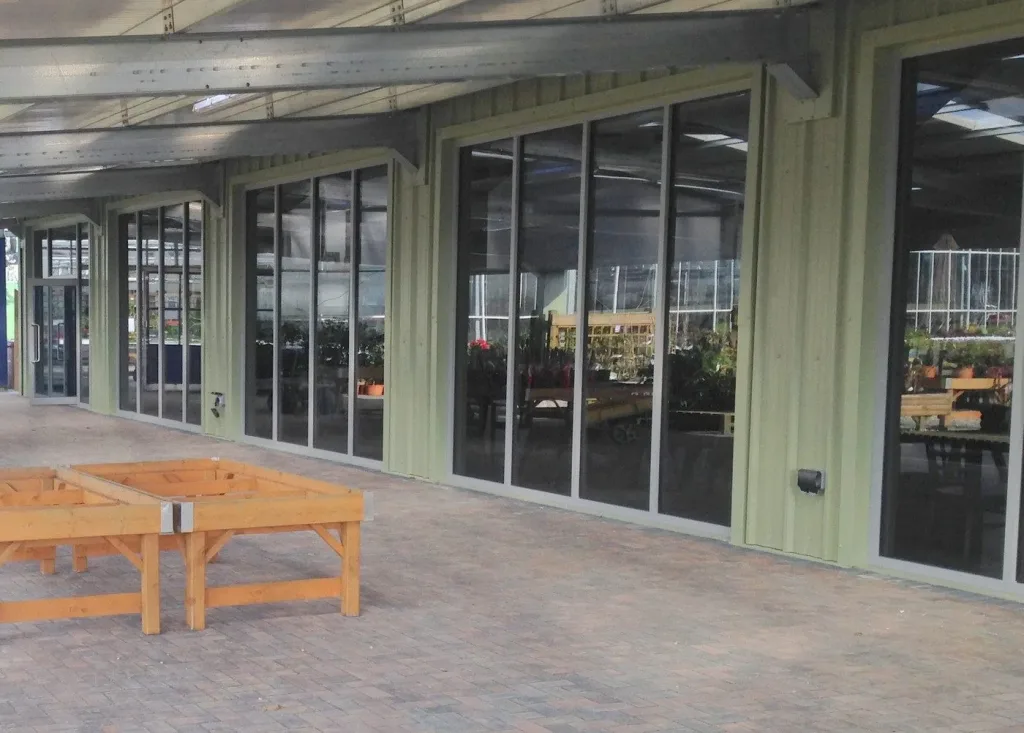 CALL TODAY FOR STEEL BUILDINGS IN MANCHESTER
If you need steel structures in Manchester, just get in touch with Springfield Steel structures or give us a call at 01482 304504. In the UK, Springfield Steel Buildings is renowned for offering and constructing top-notch steel-framed buildings.
We are always available to assist you, whether it be to discuss a solution for your process or current projects. We have an extensive background in the steel-framed construction industry. Whether you need a steel structure or an aeroplane hangar, our structural engineer team and experts are here to offer a solution that meets all your needs. To find out more about our process, costs, or maintenance or repair services, give our staff a call right away.
We also provide our steel building services across London, Leeds, Birmingham and Peterborough.