Steel Buildings BIRMINGHAM
Visit Springfield Steel Buildings if you're looking for steel buildings in Birmingham, West Midlands. We can assist with the design, supply, and construction of steel frame buildings across Birmingham, UK, as we are the top provider of custom steel framed buildings and groundworks in the UK.
Enquire online today for a free Quote.
DO YOU NEED STEEL FRAMED BUILDINGS IN BIRMINGHAM?
Springfield Steel strives to provide a high-quality building service you can rely on with more than 15 years of expertise building steel-frames and structures. We offer steel garages, ce-marked structural steel buildings that are perfect for commercial, industrial and business use, as well as agricultural buildings and structures. Therefore, if you're looking for high-quality buildings in Birmingham with steel frameworks, be sure to get in contact with Springfield Steel right away.
When you require steel structures in Birmingham, get in touch with Springfield Steel Buildings. As industry leaders, we ensure that each and every one of our clients and consumers receives low-cost, turn-key steel-framed buildings on a nationwide basis. With each steel building we construct and supply, we aim to create a future that is more environmentally friendly. While still ensuring excellence, our new steel buildings and metal construction and installation services are very affordable. If you want to learn more about the steel-framed structures that we have manufactured in Birmingham, please get in touch with Springfield Steel Buildings right away. We are happy to give you a free quote! Over the years, we have produced and completed a number of steel work construction jobs and personal projects in the region. For further information, call our team today.
WHAT ARE STEEL FRAMED BUILDINGS?
A steel frame building is a structure where the primary structural elements are made of steel. This type of construction is a popular alternative to traditional construction methods that use wood or concrete. Steel framed buildings can be used for a variety of purposes, such as commercial buildings, industrial facilities, warehouses, and residential homes.
The main advantage of steel framed buildings is their strength and durability. Steel is a very strong and durable material that can withstand extreme weather conditions, such as high winds and heavy snow loads, as well as earthquakes and other natural disasters. Steel is also resistant to fire and insect damage, making it a safer and more secure option for building construction.
Another advantage of steel framed buildings is their flexibility and versatility. Steel is a very flexible material that can be moulded and shaped to create a wide range of building designs and styles. Steel framed buildings can be customised to meet the specific needs of the building owner and can be easily modified or expanded in the future. Steel framed buildings are also more sustainable and environmentally friendly than traditional construction methods. Steel is a recyclable material that can be reused and repurposed, reducing waste and conserving resources. Additionally, steel framed buildings can be designed to be energy-efficient, reducing energy costs and lowering the building's carbon footprint.
There are several reasons why steel framed buildings are preferred over other construction methods:
Strength and Durability: Steel is one of the strongest and most durable construction materials available, making it an excellent choice for building structures that need to withstand harsh weather conditions or heavy loads. Steel framed buildings have a long lifespan and require minimal maintenance.

Design Flexibility: Steel is a highly versatile material that can be moulded and shaped into virtually any design. This allows architects and builders to create unique and complex structures that would be difficult or impossible to achieve with other materials.

Speed of Construction: Steel framed buildings can be erected quickly and efficiently, reducing construction time and costs. Steel components are pre-fabricated off-site and then assembled on-site, reducing the need for on-site cutting and welding.

Sustainability: Steel is a highly sustainable material that can be recycled and reused indefinitely without losing its properties. Steel framed buildings are also energy-efficient, as they can be designed to minimise heating and cooling costs.

Safety: Steel is resistant to fire, insects, and other hazards, making it a safer option for building construction. Steel framed buildings can also be designed to withstand earthquakes and other natural disasters.
Overall, steel framed buildings offer a range of benefits that make them an attractive option for many different types of building construction.
SPRINGFIELD STEEL BUILDING COMPANY
Springfield Steel Buildings works closely with both residential and commercial customers, making sure that we understand their ideas, in order to produce and construct steel buildings that are of the highest quality, on time, within budget, and with everyone's safety in mind. We have a loyal clientele that includes both big blue-chip companies and small private individuals thanks to our more than 15 years of experience. You can feel confident that we are making every effort to reduce the cost of your task thanks to our excellent customer service and upfront quotes. Contact Springfield Steel Buildings right away for a thorough and knowledgeable assistance with your needs for a steel framed building project in Birmingham.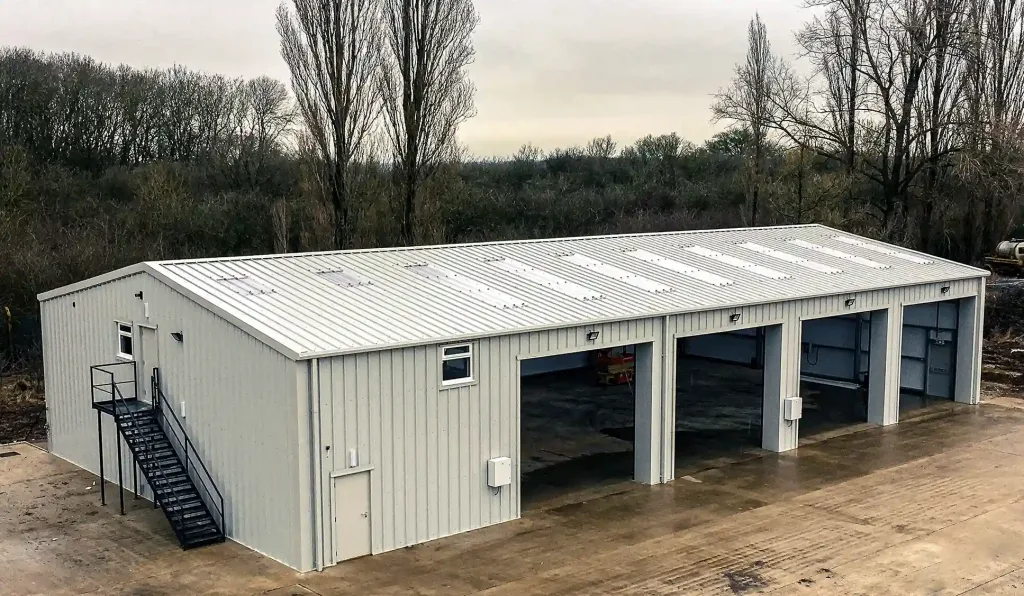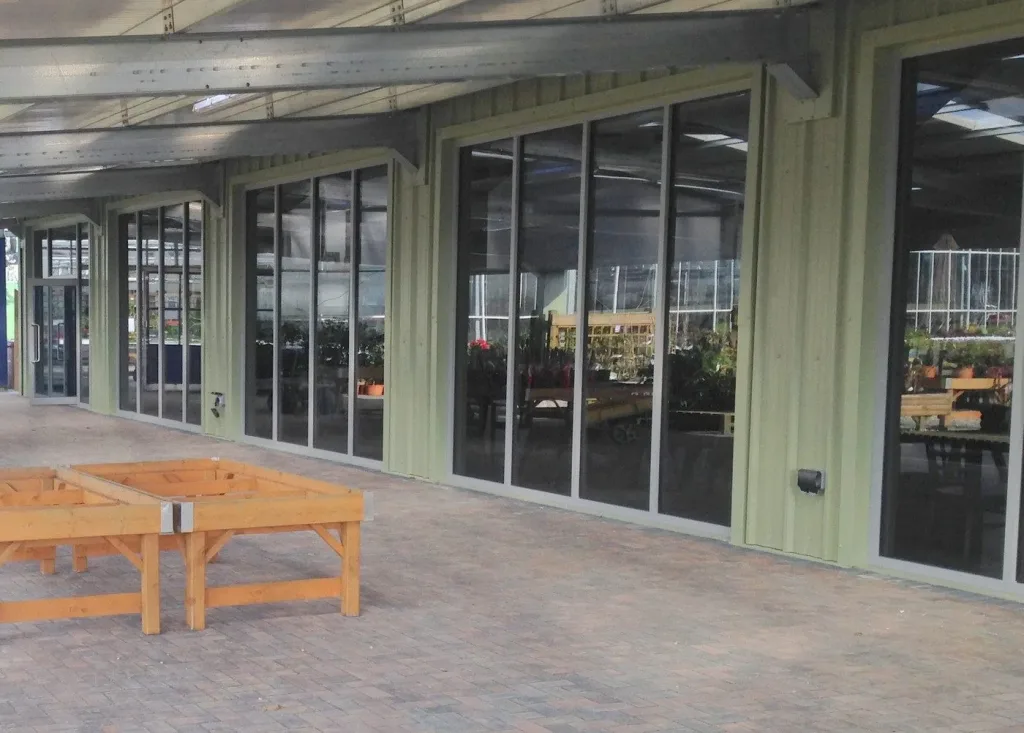 FOR STEEL BUILDINGS IN BIRMINGHAM, CALL TODAY
Simply contact Springfield Steel Buildings or give us a call at 01482 304504 if you require steel structures in Birmingham. Springfield Steel Buildings is known in the UK for providing and erecting excellent steel-framed buildings.
Whether it's to talk about a solution for your process or ongoing tasks, we're always here to help. We have a wealth of experience in the steel-framed building sector. Our structural engineer team and specialists are here to provide a solution that satisfies all of your requirements, whether you need a steel structure or an aeroplane hangar. Call our team right away for advice and to learn more about our procedure, prices, or upkeep or repair services.
We also provide our steel building services across London, Leeds, Manchester and Peterborough.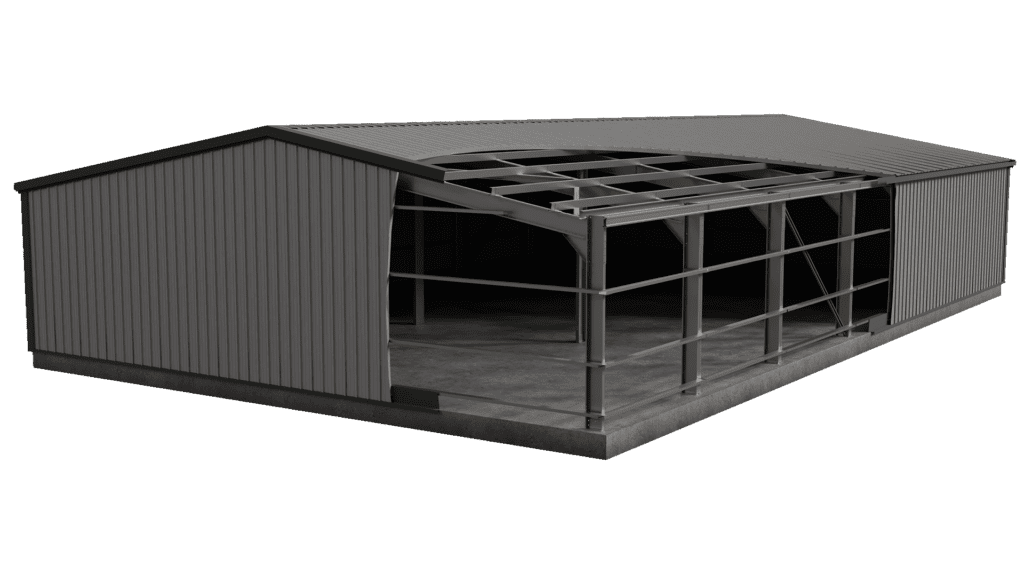 Pressed Steel Flashings with a Plastisol Coating
Our flashings are steel pressed and coated with a 200μ plastisol coating with a Leather grain finish which improves resistance to weathering. Plastisol guttering is also fitted.
Both guttering and flashings are available in a multitude of colours, often used as an accent to the cladding to make a more aesthetic design.
Kingspan Quad Core Cladding with optional Roof Lights.
Choices between insulated (40-150mm)and non-insulated (0.7mm) KS1000RW roof cladding are available in a complete range of Kingspan colours, with rooflights (10% at 1 per bay) as an optional extra to allow natural lighting during the day.
Cold Rolled Steel Rafters
Pr-galvanised cold rolled steel rafters are used for strength, durability and most importantly efficiency. This provides a budget friendly option for most designs. Hot rolled steel rafters are also available as per request
Kingspan Quad Core Cladding with choices of doors & windows.
Choices between insulated (40-80mm) and non insulated (0.7mm) KS1000RW wall cladding are available in a complete range of Kingspan colours, with options for PA and Roller Doors as well as windows and other exterior additions as per request.
Hot and Cold Rolled Steel Columns
Both hot and cold pre-galvanised steel columns are used depending on the size of the building. We aim to make the structure cost efficient, using the steel best suited for the job in hand.
Cold Rolled Purlin Rails
Pre-galvanised cold rolled sheeting rails are used to hold and support both the wall and roof cladding, being light, cost-effective and designed in accordance with BS5950 part 5.
Our cold rolled members are bolted together as we refrain from using Tek screws to preserve the modularity and strength of the structure.
C40 Custom Fit Concrete Slab
All foundations are made with c40 concrete with a steel reinforcement, polished to a smooth finish. 
Foundations are custom made and designed in-house to the building requirements and dependant on the location.
Select a hotspot to see more information on how our buildings are designed to suit your needs and conform to UK Building Standards.